Product Show
March 12, 2019 @ 8:00 am
$400 – $750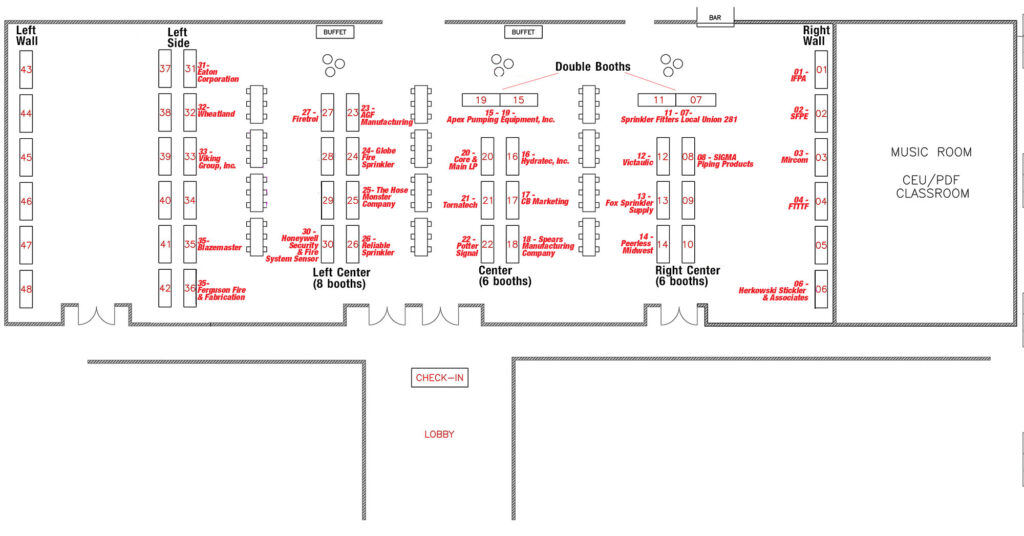 Our Product Show 2019 is March 12th, 2:45 – 7:00 pm!
AND …. we're raffling off a TV!
Buy your booth today and register online for your FREE CEU classes here!
To buy your booth …
Click on the image above to show enlarged view, then scroll down and select the booth you would like to purchase. If the booth says "Out of Stock" select a different booth.
PLEASE NOTE:
To pay with credit card, hit "PayPal" and not PayPal Credit! You will be prompted to select either PayPal or debit or credit card. We regret the duplication of entries but PayPal requires them to ensure your privacy. Be sure to complete the entire process – you'll need to fill out the short form ending with asking if you're a member or not. Below that is the checkout button. Be sure to hit that! When you've successfully completed your purchase, you'll receive a confirmation email. If you don't receive that email, click on the small shopping cart icon in the navigation bar to be sure you've completed the purchase.
Thank you! And contact us if you have any questions!
To register for Classes …
Each class runs approximately 1 hour and includes a 15 minute break between sessions.  Our first session will begin promptly at 2:45 with our second session to start at 4:00.  Online registration for each class is required.
Class #1
Working with CPVC
Presenter: John Pritchard, Piping Systems Consultant, The Lubrizol Corporation
This class will cover listings & approvals, advantages, design parameters, concealed & exposed installations, system risers, cutting & joining, freeze protection, chemical compatibility, & cut in procedures.
Speaker Bio:
John Pritchard has been a Territory manager with Blazemaster for 11 years. With over 30 years' experience in piping applications. John also serves as a Technical manager covering central North America for Lubrizol and has spent much of his career teaching in the industry, not only conducting trainings at Lubrizol but for various industry groups. Bachelor of Science degree in Construction Management from Western Illinois University (1983). Licensed Plumber. Member of Local 130. Member of the Western Illinois University Engineering Technology Advisory Council. Has worked as an instructor for the Residential Construction Employers Council (RCEC) Construction Management Certification Program (CMCP) at Northern Illinois University.
Click here to register for this free class.
---
Class #2
Protection of Spaces with Cloud Ceilings
Presenter: Phil Gunning, Globe Fire Sprinkler Corp., Director of Education & Training
In 2012 the Fire Protection Research Foundation began a research project to help provide better fire protection for cloud ceilings. This class will provide an overview for the research that was done throughout the first two phases of this project. The class will also explain the allowances for the design of sprinkler systems is areas with cloud ceilings that have been placed into the 2016 edition of NFPA 13 as a result of the Fire Protection Research Foundation's efforts.
Speaker Bio:
Phil has over 23 years of experience in the fire protection industry. Phil worked as a Sr. Risk Consultant for Aon's Property Risk Control team until June of 2017 after spending 10 years at Tyco Fire Protection Products as the Senior Manager of Technical Services and Training. Prior to that Phil spent 9 years as a fire protection consultant with two firms and conducted full-scale fire protection research for the U.S. Naval Research Laboratory for 4 years prior to consulting. Phil also held a position on the Board of Directors for the National Fire Sprinkler Association, is a "Member" of SFPE, NFPA, ASPE-NY, and was a NFPA 14 and 101 technical committee member.
SaveSave